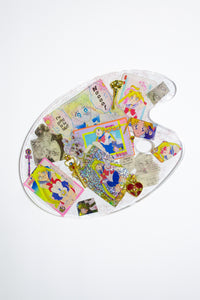 Moon prism power!!
Handmade resin paint pallet with 90s and early 2000s sailor moon relics floating inside, perfect for any sailor moon fan 
- Handmade in RI ,USA! 
- one of one item 
- Ready to ship 
- Wash with cold water and a mild soap 
For inquires on custom boards feel free to message me at wildworldofak@gmail.com !